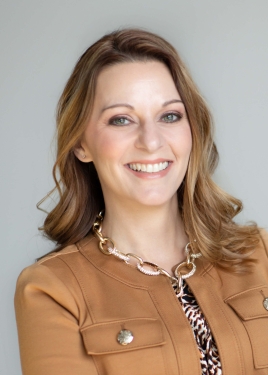 From Julie Green directly:
Julie Green started preaching in 2010 and has been an associate pastor at Faith Family Fellowship since 2013 where her father is the Head Pastor. She has been married to her husband for 21 years and they have 3 sons.
Her father and mother were born again and filled with the Holy Spirit while her mother was pregnant with her! Her Father went to Rhema Bible College where she was first introduced to the message of faith. Julie gave her life to Christ at the age of 5, was filled with the Holy Spirit and started laying hands on the sick.
Julie learned to live a life of faith through the Word and through the teachings of many ministries. She also acknowledges there have been many powerful women and men of God that have personally helped her in her spiritual walk.
Julie has a firm foundation in her faith through the Word of God. She believes when we speak God's Word that God moves and performs His Word with signs and miracles.
The purpose of this ministry is to show people the love of God and to encourage people with the Word of God. It is also to help people stand in the midst of adversity when all hope seems lost and to let the body of Christ know they are not alone. This ministry also strives to share the truth that each of us is special to Him and the knowledge that all God's children have an important role in the end time harvest.
God loves you, and we here at Julie Green Ministries love you! May you be blessed by this ministry.
---
(*Do you have a better description, or did you find an error?
Please let me know.
Thanks*)