Viewing Prophecy
| | | |
| --- | --- | --- |
| | The News Media Will Begin To Agree With Trump | Print |
Posted On November 27th, 2018
AKA:
Status:
&nbspIn Progress: 1
&nbspFulfilled: 2
Summary: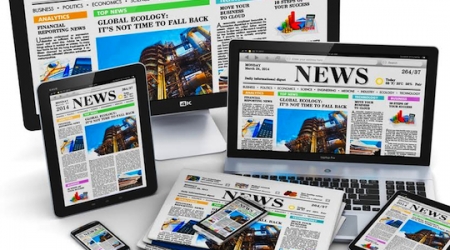 This prophecy is sort of a footnote to the main Trump Presidency prophecy, but since it deals directly with the media, I decided to spin it off here as its own entry. Namely, this prophecy speaks of a time when the news media, who are staunchly against Trump, will finally begin to agree with him, and will even become captivated and enamored with all the gifts and abilities God has given him.
---
(*Do you have a better description, or did you find an error?
Please let me know.
Thanks*)
Supporting Verses: None
Teachings and Explanations:

None
Source Keys:

Prophecy Type: Unknown:

Prophecy:

Vision:

Dream:

Prophecy Status:
&nbspUnknown (U)
&nbspPending (P)
&nbspIn Progress (IP)
&nbspPartial Fulfillment (PF)
&nbspFulfilled (F)
&nbspFailed (D)
Proofs and Sources: (3)

F

Kim Clement
(58)
F

Mark Taylor
(58)
IP

Robin Bullock
(19)
**Proofs and Fulfillments can now be found under the individual source entries above.**
Keywords: God, Trump, Media, News, Transformed, Surprised, Amazed, Captivated, Enamored, Agree With
Last Updated:
Friday, September 8th, 2023 at 12:32pm