Viewing Prophecy
| | | |
| --- | --- | --- |
| | The Crash of the Stock Market | Print |
Posted On July 3rd, 2022
AKA:
Status:
&nbspPending: 8
&nbspIn Progress: 3
&nbspPartial Fulfillment: 1
&nbspFulfilled: 3
Summary: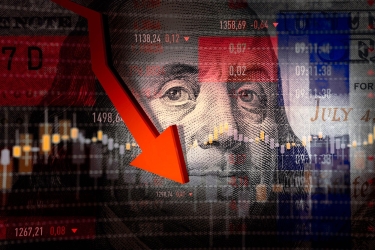 This prophecy (split from the Global Economic Reset prophecy) speaks of a soon coming time when the US and all global stock markets will crash, implode, and in some cases go completely to zero. The upside to this is that it will be brief, and this crash will create a market reset that will bring about incredible prosperity on the other side as the old Babylonian market system is destroyed.
---
(*Do you have a better description, or did you find an error?
Please let me know.
Thanks*)
Supporting Verses: None
Teachings and Explanations:

None
Source Keys:

Prophecy Type: Unknown:

Prophecy:

Vision:

Dream:

Prophecy Status:
&nbspUnknown (U)
&nbspPending (P)
&nbspIn Progress (IP)
&nbspPartial Fulfillment (PF)
&nbspFulfilled (F)
&nbspFailed (D)
Proofs and Sources: (15)

**Proofs and Fulfillments can now be found under the individual source entries above.**
Keywords: Stock Market, Crash, Reset, Jubilee, Shemitah, Fall, Zero, Fail, Loss, Babylon
Last Updated:
Thursday, November 16th, 2023 at 12:18pm