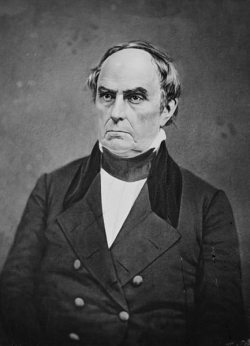 Prophecy:
Daniel Webster's Prophecy Of America
Name: Daniel Webster
Source URL: Click to View
Type: Prophecy

Status: &nbspFailed
Summary: America will forget God, so He will turn America over to its enemies to be destroyed.

Admin Note: This is debunked only because God is rescuing America. Yes, God turned us over to our enemies for a time, but we were not, nor will ever be destroyed by our enemies. America will eventually be destroyed, but that will be during the Tribulation, and the destruction will be by God and Him alone.