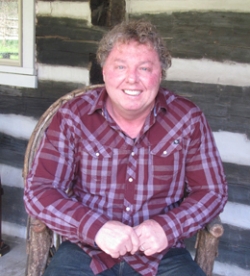 From MessangersOfShiloh.com:
For more than 30 years, Terry and his wife Donna have served in full-time ministry. They have pioneered and pastored a number of churches during this time, as well as participating in Shiloh, an international prophetic ministry based in Kansas City, MO. Terry has a B.A. in Biblical Studies from Central Bible College, Springfield, MO. Terry has traveled extensively since the late 90's both internationally and across the United States ministering in churches, conferences, and to individuals to encourage them in knowing the Lord and living in His love.
Today, he travels with his son Josiah as they minister to the body of Christ and challenge the church to come out to the Lord and prepare herself for her Bridegroom. When he is home, he gives oversight to The Gathering church in Vanleer, TN, and the Messengers of Shiloh ministry. Terry and Donna and their children and grandchildren reside in middle Tennessee.
---
(*Do you have a better description, or did you find an error?
Please let me know.
Thanks*)