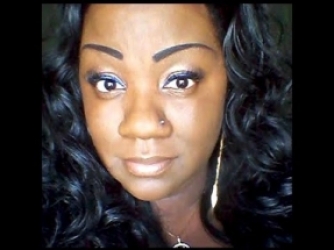 From Faith Walk Healing Ministries:
Mena Lee Grebin is a end-prophetess and overseer of Faithful Walk Healing Ministries, which was founded in 2007. Born and raised in Chicago, Illinois, Mena began having spiritual encounters and heavenly visitations at only the tender age of six. At the age of seven, Mena's calling was revealed to her parents by a prophetess sent to mentor her mother. Through the unction of the Holy Spirit, specific instructions were given on how to raise Mena; which was told would prepare her for a powerful ministry that would be quote, "That of the last days before the return of Christ." Mena later received the fire-baptism of the Holy Spirit at the age of fifteen.

In 2007, the Lord instructed Mena to sell everything and relocate to Charlotte, North Carolina, where He would teach her how to 'bring water to the desert.' And now, for over a decade, the Lord has used her in touching the lives of people who are in need of forgiveness, deliverance and healing. In 2012, Prophetess Mena went public with Faithful Walk Healing Ministries, and became an interstate ministry as people from around the country began connecting through the ministry's Passover events, online bible studies, and Watchmen on the Wall meetings.

In 2015, Faithful Walk Healing Ministries entered into different realm as ministries from around the country began requesting Mena to be brought in for speaking engagements at prophetic conferences, leadership meetings, church gatherings, Christian television programs, and radio. In 2017, the ministry crossed over internationally starting with Canada and the Caribbean islands. Later that year, Prophetess Mena created Project Ayin to meet the needs of impoverished children in the Dominican Republic. Project Ayin became the missions branch of Faithful Walk Healing Ministries.

Mena Lee Grebin is an ordained prophet and minister. Her spiritual covering and accountability is through Bishops Ralph and Margaret Parker of River of Life Family Church, who's founder is the late Dr. Lester Sumrall. Mena has Jewish roots through maternal grandparents, from the tribe of Levi. Mena, her husband, and children reside on the outskirts of Charlotte, North Carolina.
---
(*Do you have a better description, or did you find an error?
Please let me know.
Thanks*)