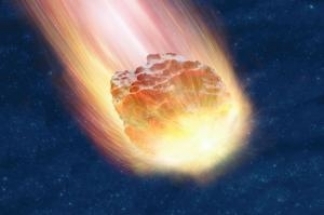 This prophecy details a major destruction and splitting of America in half by a huge meteor that will strike just west of Puerto Rico and trigger a massive 12+ earthquake along the New Madrid faultline. As a result, large swaths of the coastline all along the east and gulf coasts will be inundated with water for up to 150 miles inland in some places. Others, such as Florida, will be completely wiped off the map by the tsunami and will cease to exist. There is a video in the teachings section that fully explains this prophecy and many of the related dreams and visions given over the past 70 years about this event.
In the aftermath of this event a massive wave of disease and sickness will spread like wildfire and kill many, many people. So even if some people survive the initial wave, a massive epidemic will spread across the nation that will kill millions more and further weaken the nation. Now, one key item to note about this prophecy is that it's conditional. That means that it may or may not happen depending upon our actions and how we handle Israel. Namely it centers around our attempts to force Israel to divide Jerusalem and their land. So at this point we can still escape the fulfillment of this prophecy, but in order to do that we must pray, repent, intercede, stand FIRMLY WITH Israel rather than against it, and we must put pressure on the administration to bless and protect Israel, not harm it, because if we force Israel to divide their land, our land will be divided and great calamity will come upon it.
---
(*Do you have a better description, or did you find an error?
Please let me know.
Thanks*)