Viewing Prophecy
| | | |
| --- | --- | --- |
| | Atlantic Ocean Super Storms | Print |
Posted On February 24th, 2022
AKA: East Coast Super Storms
Status:
&nbspPending: 3
&nbspPartial Fulfillment: 1
&nbspFulfilled: 3
Summary: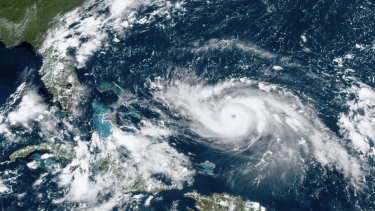 The general gist of this prophecy is that there will be at least one, if not several, super storms, and hurricanes, that hit the east coast, a few of which will happen completely out of season. One hurricane is reported to be 500 miles wide at it's greatest size. There's no timeframe on when these will hit, aside from one mention of an "out of season" storm, nor is there mention of where these will hit, save only that some of them will hit the east coast, and all will unfold in the Atlantic Ocean.
---
(*Do you have a better description, or did you find an error?
Please let me know.
Thanks*)
Supporting Verses: None
Teachings and Explanations:

None
Source Keys:

Prophecy Type: Unknown:

Prophecy:

Vision:

Dream:

Prophecy Status:
&nbspUnknown (U)
&nbspPending (P)
&nbspIn Progress (IP)
&nbspPartial Fulfillment (PF)
&nbspFulfilled (F)
&nbspFailed (D)
Proofs and Sources: (7)

**Proofs and Fulfillments can now be found under the individual source entries above.**
Keywords: East Coast, Storms, Hurricane, Out of Season, Unusual, Powerful, Huge, Atlantic
Last Updated:
Tuesday, November 21st, 2023 at 1:42pm