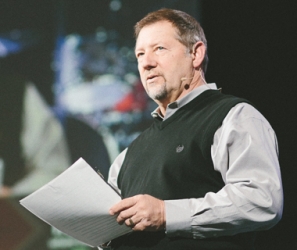 Prophecy:
A Worldwide Pre-Tribulation "End of Age" Harvest and Revival
Name: Dutch Sheets
Source URL: Click to View
Type: Prophecy

Status: &nbspIn Progress
Summary of Prophecy or Relevant Text:
"Internationally-known evangelist Dutch Sheets is bringing word to the nation's capital that a turnaround is coming that will lead to a worldwide harvest of billions of souls. We are about to see the greatest influx of souls in history," Sheets told CBN News in an exclusive interview. Just before the February 22-24 Turnaround Conference began at the Trump International Hotel in Washington, Sheets explained what's led to such an audacious prediction.

10 Months of Turmoil, 3 Years of Turnaround

He said his frequent ministry partner Chuck Pierce prophesied back in April, "10 months of turmoil before breakthrough came. And then it'd be three years of turnaround for America." These last 10 months certainly have seen all sorts of turmoil - political upheaval, hurricanes, fires, floods and more. But Sheets said now's the time for God's people to push for the promised turnaround. "There's another level of intercession, prophetic declaration, kingly intercession, making decrees for Him that is going to now launch us into what we've been asking for for 25, 30 years: a Third Great Awakening in America, another great awakening around the world. And I believe the greatest harvest in history begins now," Sheets asserted.

Salvation for Billions

And Sheets expects from a re-born America, God will change the world. "This is all about what God wants to do around the world. I believe we'll see more people saved in the next 20 years than we have in the previous 2,000," Sheets predicted. "I think it'll be in the billions. Not the 'm,' but the 'b.' The billions. I think Asia is about to get hit with a tidal wave of revival. And I think it's going right into the Middle East." He concluded, "I believe it's this incredible harvest that has been prophesied for so long, we're moving into now. The best days of the Church are not behind us. They are ahead of us." If you think all of this has nothing to do with you, Sheets wants you to know, if you can pray and intercede for your nation and your world, you can have a part in this turnaround.