Viewing Prophecy
| | | |
| --- | --- | --- |
| | New York Will Be Saved | Print |
Posted On December 23rd, 2021
AKA:
Status:
&nbspPending: 10
&nbspIn Progress: 1
&nbspFulfilled: 1
Summary: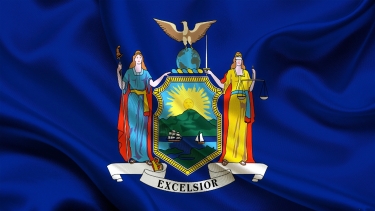 The summary of this prophecy is that God will step in and save the State, and the City, of New York, and will cleans it of evil and unrighteousness, including bringing its corrupt, evil leaders to justice.
---
(*Do you have a better description, or did you find an error?
Please let me know.
Thanks*)
Supporting Verses: None
Teachings and Explanations:

None
Source Keys:

Prophecy Type: Unknown:

Prophecy:

Vision:

Dream:

Prophecy Status:
&nbspUnknown (U)
&nbspPending (P)
&nbspIn Progress (IP)
&nbspPartial Fulfillment (PF)
&nbspFulfilled (F)
&nbspDebunked/False (D)
Proofs and Sources: (12)

**Proofs and Fulfillments can now be found under the individual source entries above.**
Keywords: New York, State, Justice, Freedom, Restoration, Recovery, Salvation
Last Updated:
Sunday, March 19th, 2023 at 11:35am